Picture Of Nosferatu The Vampyre 1979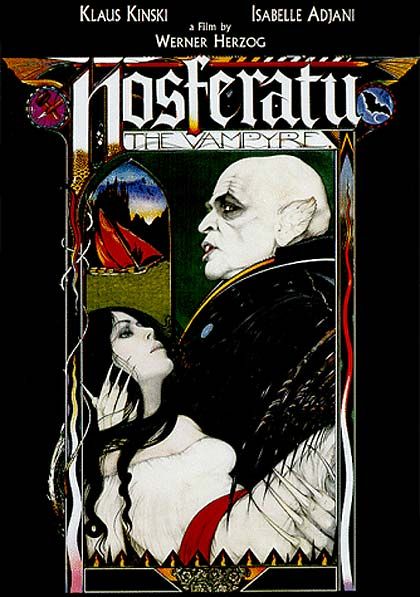 Theatrical release poster of Nosferatu the Vampyre, a 1979 West German art house vampire film written and directed by Werner Herzog.
A digital capture (photo/scan) of the Film Poster/ VHS or DVD Cover.
Copyright held by the film company or the artist.
The image is used to identify the film Nosferatu the Vampyre, a subject of public interest.
Licence: Copyrighted Work - Fair Use (Commentary and Criticism, Small amount (Poster from the film Nosferatu the Vampyre.))